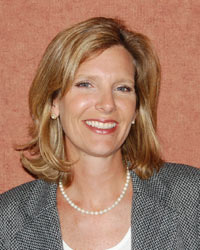 Lisa Radman White
Lisa White is the managing partner, and also the current president, for Radman, White & Associates, Inc. Lisa earned her Bachelor of Business Administration from the University of Oklahoma in 1991. From there she went to work for the second largest privately held corporation in America managing a business unit exceeding $20 million yearly in revenue. After seven successful years in marketing, sales and financial analysis for a large corporation she put her experiences to work for Radman, White. She has assisted hundreds of both practicing endodontists and residents in the matters of securing associateships, buy/ins and buy/outs, valuation, and other transition issues. With more than 20 years of transition experience, the constant for Lisa is that it is her goal to treat others like she would like to be treated.
Lisa has served on the executive board and also the marketing committee for American Dental Sales (a national organization of dental brokers and consultants). Lisa lectures extensively to residents and practicing endodontists across the country at the AAE meetings and at resident venues on transition issues. In her spare time she enjoys spending time with her husband playing pickleball, water skiing or reading.  She is blessed with a daughter and son-in-law who are expecting a baby and her son who is still in college.  Lisa enjoys raising awareness and money for cancer prevention.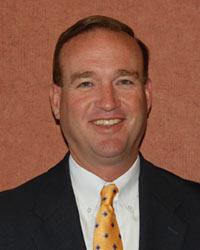 Keith D. White, CPA
After graduating at the top of his class from the University of Oklahoma in 1991, Keith passed the uniform CPA examination on his first sitting (top 3%) and began a career in accounting at one of the "Big 4" accounting firms. From there, he moved in to private industry and led finance departments of several publicly traded companies. He was involved in several mergers and acquisitions including tax planning, financing, and transition.
Keith joined the firm part time in 2003 by developing an appraisal methodology and software modeled exclusively for endodontic practices. He became full time in 2005 and has been instrumental in many successful endodontic transitions. With his extensive accounting background, Keith has assured that both seller and buyer achieve maximum tax advantages in their transactions.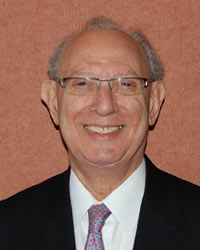 W. Paul Radman, DDS
Paul practiced endodontics (Diplomate) in Dallas for 39 years, during which time he was on the faculty of three schools and did extensive lecturing on both clinical endodontics and the business issues of endodontic practice. Prior to retirement from practice in 1998, he established W. Paul Radman and Associates, Inc., a consulting firm solely dedicated to endodontic practice. After selling two practices of his own (10 years apart) he realized the need for a consulting firm that understood the specific needs of their specialty and hence could provide specialty service at a far higher level than GP consultants. Dr. Radman is most proud of the firm's reputation for ethical and even handed transactions. He is elated over the positive responses from the many colleagues he and the firm have represented.
"I found your contact list of hundreds of potential buyers to be especially valuable. . . . I have referred you to many others that are considering selling their practices. Thanks to your help, I was able to find a fantastic endodontist to take over my practice."
"The buyer and I have an excellent relationship. Initially we thought it would be easy to execute this transition on our own. It didn't take long for me to realize that Keith's expert input and guidance was invaluable. We relied on him heavily and he always exceeded our expectations with promptness."