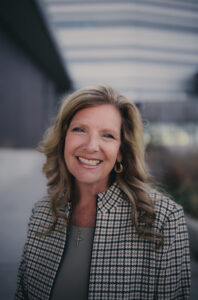 Lisa Radman White
Lisa is the managing partner, and also the current president, for Radman, White & Associates, Inc. Lisa earned her Bachelor of Business Administration from the University of Oklahoma in 1991. From there she went to work for the second largest privately held corporation in America eventually managing a business unit exceeding $20 million yearly in revenue. After seven successful years in marketing, sales and financial analysis for a large corporation she put her experiences to work for Radman, White. She has assisted hundreds of both practicing endodontists and residents in the matters of securing associateships, buy/ins and buy/outs, valuation, and other transition issues. Lisa lectures extensively on "Life after Residency" to residents across the country at university venues. Lisa has served on the executive board and also the marketing committee for American Dental Sales (a national organization of dental brokers and consultants). With 25 years of transition experience, the constant for Lisa is that it is her goal to treat others like she would like to be treated.
In her spare time she enjoys playing pickleball, water skiing, reading or spending time with her husband watching sports.  Becoming a grandmother is her greatest blessing, LaLa is her favorite name. Enjoying her grandchildren she counts as her favorite pastime.  Lisa is a two time breast cancer survivor and she enjoys raising awareness and money for cancer prevention.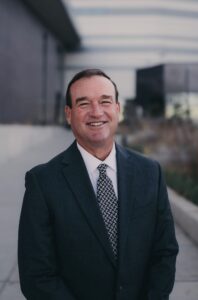 Keith D. White, CPA
After graduating at the top of his class from the University of Oklahoma in 1991, Keith passed the uniform CPA examination on his first sitting (top 3%) and began a career in accounting at one of the "Big 4" accounting firms. From there, he moved in to private industry and led finance departments of several publicly traded companies. He was involved in several mergers and acquisitions including tax planning, financing, and transition.
Keith joined the firm part time in 2003 by developing an appraisal methodology and software modeled exclusively for endodontic practices. He became full time in 2005 and has been instrumental in many successful endodontic transitions. With his extensive accounting background, Keith has assured that both seller and buyer achieve maximum tax advantages in their transactions.
Keith's passion is golf and traveling to play new golf courses is always of interest.  Keith also enjoys his family, which includes his wife, children and grandchildren. His day typically starts the same, taking Duke for a walk as Duke let's him know it's time as soon as the shoes go on.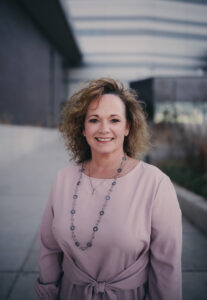 Charla Vincent
Charla is typically our first point of contact for new clients.  Charla works with purchasers to provide them with information about our listings while also communicating with our clients to successfully market their practices.  Charla coordinates visits and does a little of everything at Radman, White.
Charla raised two successful children while moving all over the world, as her husband served in the military for 20+ years.  Charla tells him, "you can't fly this plane, like you used to fly the last one."  Charla's daughter graduated from University of North Texas, is teaching middle school biology and she and her husband are expecting their first child, Charla's first grandson.  Her son graduated from Texas A&M and his fiancée is attending Texas A&M Dental School, Whoop!  Charla's son now serves in the USAF.  Charla's dog, Sadie is spoiled beyond reason.  Charla loves to create delicious treats in the kitchen, and feels she is blessed beyond measure. 
Allison Bloss
Allison is our closing specialist.  She works with the purchasers, sellers and banks to ensure that the closing process is as smooth as it can be.  Once the process begins moving towards closing, Allison takes over.
Allison and her husband Justin have a son and Allison is pregnant with their daughter.  With such young children it's a good thing that Allison is incredibly organized and efficient.  Allison's husband is a youth pastor and they love investing in youth and sharing the gospel.  Fun fact:  Allison and Justin met while they were both playing sports at Texas Tech University.  Allison was on the volleyball team while Justin played tennis.  Allison was able to earn a Master's degree in addition to her Bachelor's degree in under 4 years while playing volleyball.
"I found your contact list of hundreds of potential buyers to be especially valuable. . . . I have referred you to many others that are considering selling their practices. Thanks to your help, I was able to find a fantastic endodontist to take over my practice."
"The buyer and I have an excellent relationship. Initially we thought it would be easy to execute this transition on our own. It didn't take long for me to realize that Keith's expert input and guidance was invaluable. We relied on him heavily and he always exceeded our expectations with promptness."