Endodontic Transition Specialist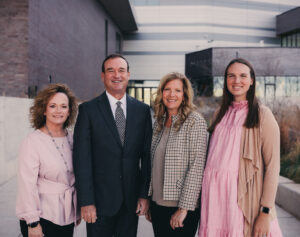 There are many good dental consultants and brokers across the nation but shouldn't you use a company that specializes in Endodontics? There are differences between specialty practices and general practices. Whether you are selling, buying, or seeking an associate or associateship, we are specialists in Endodontic transitions.
Since the company's inception in 1998, Radman, White and Associates, Inc. has assisted hundreds of Endodontists in achieving their goals. Dr. W. Paul Radman retired from 39 years of Endodontic practice and education and realized a need for dental practice consultants that understood the nuances of specialty practice. We are specialists in Endodontic transitions and focus on making the transition as simple and efficient as possible for you, thereby taking the stress and burden out of what otherwise might be a difficult process. We work in complete confidentiality.
If you are considering an Endodontic transition, it's not too early to contact us for professional advice.
OUR PEOPLE, PRACTICE AREAS & PUBLICATIONS

Endodontic Transitions


Endodontic Practice Sale


Endodontic Partnership


Endodontic Associateship


Practice Valuation


Purchasing an Endodontic Practice

Selling an Endodontic Practice


Endodontic Broker


Endodontic Practice